About House of Splendor
The boutique designer hotel in the Center of Excellence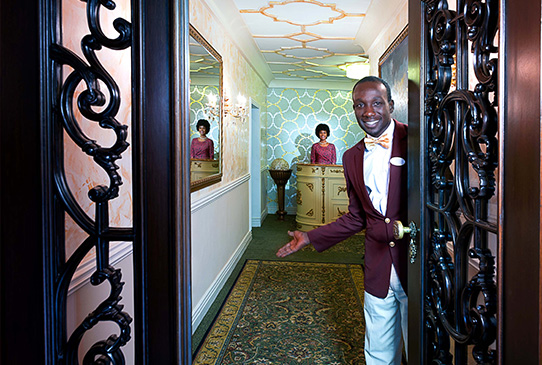 House of Splendor Boutique Hotel & Spa is owned by SD Interiors Ltd, a firm of Interior Designers and Decorators headed by Sarah O Daniel. The vision of House of Splendor boutique hotel has expression in Deloitte & Touche definition of a luxury boutique hotel:
" They are small, highly individualistic operations, unlike modern purpose built hotels. They are usually buildings of character; are normally set in their own grounds in a peaceful surroundings, and have high standards of hospitality and cuisine. They have an atmosphere which suggests gracious living. To stay in one is an experience in itself rather than functional necessity"
The Designer
Sarah began designing in 1991 and has become known for opulent and timeless interiors. With a prime motivation of creating interiors that are flattering to their owners, her firm's (SD Interiors) work is glamorous with a focus on practicality, livability and safety. The mix of the deeply serious, grand, impressive with charm is Sarah's trademark.